R.J. BRUNELLI & CO. ANNOUNCES LEASES FOR DOLLAR TREE, VERIZON TCC, AAMCO, MAX CHALLENGE, MASSAGE ENVY, AND OTHERS
Thursday, December 1st, 2016
In General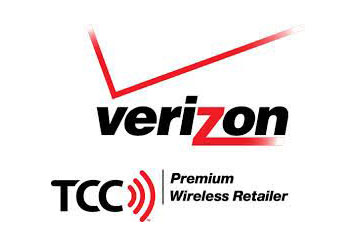 OLD BRIDGE, N.J. (12/1/16) – R.J. Brunelli & Co., LLC today announced the recent completion of a series of leases that will introduce national retailers, restaurants, automotive, and personal service providers to sites across New Jersey and in Louisiana.
In its capacity as Dollar Tree's exclusive real estate representative for all of New Jersey, the Old Bridge-based firm brokered a lease that will bring the nation's largest single-price-point retailer to an 11,585-square-foot freestanding building in Wrightstown at 315 E. Main St., near Wrightstown Rd. Located directly across the street from McGuire Air Force Base, the building previously housed a furniture store. R.J. Brunelli President/Principal Danielle Brunelli brokered the deal for the store, which is expected to open next September.
As exclusive New Jersey tenant representative for Sally Beauty, Ms. Brunelli completed a deal that will bring the international specialty retailer and distributor of professional beauty supplies to an 1,865-square-foot space at the Shoppes at Flemington on Reaville Rd., near Rtes. 202 and 31. A mid- to late-December 2016 opening is planned at the 135,000-square-foot lifestyle center, whose tenants include Home Goods, Talbots, Ann Taylor Loft, Five Below, and Ulta Beauty.
In its new role representing Verizon TCC, the largest premium re-seller of Verizon Wireless products in the United States, R.J. Brunelli executed a pair of deals in southern New Jersey. At Peach Tree Plaza in Hammonton, TCC extended the lease for its 1,580-square-foot freestanding building. The 108,400-square-foot center on Whitehorse Pike is anchored by Shop Rite and Advance Auto Parts. In Cape May, the company renewed the lease for its 3,200-square-foot freestanding building at Court House Village, a 120,200-square-foot center on Court House Rd. anchored by TJ Max, Home Goods and Big Lots. Both deals were brokered by R.J. Brunelli CEO/Principal Ron DeLuca, who manages the TCC account. The firm serves as exclusive sub-broker for the chain in New Jersey for master national broker Sperry Van Ness.
As exclusive regional leasing representative for AAMCO, R.J. Brunelli brokered two deals that will bring the world's largest chain of transmission specialists and leader in total car care to sites in New Jersey and Louisiana. In New Jersey, the firm signed the chain for a 5,000-square-foot location at 1639 Main Ave., in Clifton, while in Louisiana, the firm represented the tenant in a lease for a 4,000-square-foot-space at 56381 Frank Pichon Rd. in Slidell. Both deals were brokered by Senior Sales Associate Patti Fiore, who serves as the firm's AAMCO account manager.
Meanwhile, The Max Challenge, the fast-growing New Jersey-based chain of fitness centers, recently debuted in three more locations in the central and northern parts of the state through deals brokered by R.J. Brunelli, which serves as the franchisor's exclusive national leasing representative. In the central region, the chain opened in a 2,752-square-foot space at Lexington Downs, located at 3 Lexington Ave. in East Brunswick, and in a 2,310-square-foot location at Treasure Island Plaza, a center anchored by Staples on Rte. 35 in Shrewsbury. In northern New Jersey, the chain opened in a 2,700-square-foot space on the second level of 136 Route 10 in East Hanover. R.J. Brunelli account manager Joseph AmecAngelo represented The Max Challenge on all three deals.
In her role as exclusive broker for European Wax Center and Massage Envy in central New Jersey, Ms. Brunelli completed leases for the chains at The District at Metuchen in Metuchen and at Aviation Plaza in Linden. At The District, a new 78,500-square-foot center on Middlesex Ave. anchored by Whole Foods, European Wax Center will occupy 1,500 square feet, while Massage Envy will debut in an adjoining 2,475-square-foot store. Both are expected to open this December. Meanwhile, at Aviation Plaza, late-spring 2017 openings are anticipated for European Wax Center in a 1,522-square-foot space and Massage Envy in a 2,598-square-foot space. Located near Rte. 1 on W. Edgar Rd., the 645,000-square-foot Aviation Plaza is anchored by Target, Home Depot, ShopRite, and AMC Theaters.
In Woodbridge a lease is out for signature with Metro Diner for an approximate 4,000-square-foot space at Richmond Plaza, a newly proposed center on Rte. 1 and St. George Ave. (Rte. 35). R.J. Brunelli is exclusive broker for the 94,200-square-foot property. The store will be Floor & Décor's first location in central New Jersey.
Elsewhere in central New Jersey, Senior Sales Associate John Lenaz brokered a lease with Chartwells Staffing for a 925-square-foot space at Edison Commons on Route 27 in Edison, where a previously announced 17,000-square-foot freestanding Aldi store is expected to open before year's end. R.J. Brunelli is exclusive broker for the 32,400-square-foot property.
In another northern New Jersey transaction, Ms. Fiore represented the landlord in the sale of a 28,700-square-foot office building at 1895 Route 46 in Ledgewood to Micro Logic. Additionally, Mr. AmecAngelo represented both the landlord and existing tenant Clean Car Wash in the tenant's acquisition of the 0.6-acre site located at 415 Irvington Ave. in South Orange.