R.J. Brunelli & Co. Announces Latest Lease Transactions
Wednesday, August 26th, 2020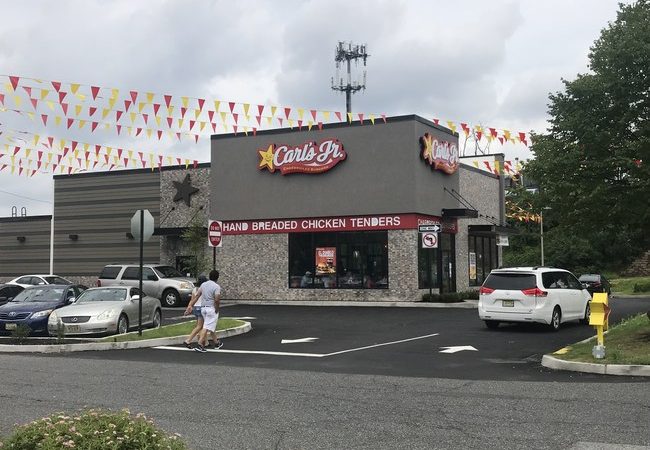 OLD BRIDGE, N.J., Aug. 13, 2020 /PRNewswire/ — Overcoming obstacles associated with 'stay-at-home' orders that were in force during much of the spring, R.J. Brunelli & Co., LLC today announced the recent completion of leases with Dollar Tree, Chipotle, European Wax Center, and a local dance studio for sites throughout New Jersey.
In its role as exclusive New Jersey leasing representative for Dollar Tree, the Old Bridge-based retail real estate brokerage completed five leases for the chain in northern and southern regions of the state. R.J. Brunelli President and Principal Danielle Brunelli represented Dollar Tree on all of the transactions.
The retailer's northern region transactions were led by a lease for a 12,130-square-foot endcap unit at Roxbury Mall on Rte. 10 in Succasunna. Dollar Tree recently opened at the 699,350-square-foot Morris County power center, whose anchors include ShopRite, Kohl's, Home Depot, Staples, and Petco.
In Bergen County, a Fall 2020 opening is anticipated for a 10,500-square-foot freestanding Dollar Tree at 1187 Teaneck Rd. in Teaneck. The building, which is located at the intersection of Forest Ave., was previously occupied by Freedom Rent A Car.
Dollar Tree expects a third quarter 2020 debut at Clifton's Lakeview Shopping Center, located at 64 Lakeview Ave. The chain leased a 9,093-square-foot former CVS endcap space at the 32,000-square-foot Passaic County property, where it will join Aldi and Auto Zone. Dan Zappala and Matt Grundy of Ripco represented the landlord on the transaction.
In Union County, Dollar Tree signed for a 12,680-square-foot inline space at Echo Plaza, located at Rte. 22 and Mountain Ave. Occupying the former Stew Leonard's Wine Store space, the chain anticipates a fourth quarter 2020 opening at the 66,567-square-foot center, whose other tenants include NBD Fitness, Outback Steakhouse, Sherwin Williams and Verizon. R.J. Brunelli Senior Sales Associate Pete Nicholson worked with Ms. Brunelli on the lease, while Shane Wierks of Jeffery Realty represented the landlord.
Dollar Tree additionally inked a lease renewal and 4,600-square-foot expansion of its existing store at Westmont Plaza, located at the intersection of Cuthbert Blvd. and MacArthur Blvd. in Haddon Township. When the project is completed in this year's fourth quarter, the chain will have grown its footprint at the Camden County property from 7,400 square feet to 12,000 square feet by annexing an adjoining former medical office. The 173,259-square-foot center is anchored by Target and Virtua Health.
In other activity, Ms. Brunelli represented the landlord on Chipotle's lease for a 3,147-square-foot freestanding restaurant at 2199 74th St. in North Bergen, with a fourth quarter opening projected. Situated at the intersection of Tonnelle Ave., the former Carl's Jr. site includes a drive-thru and is adjacent to shadow anchor Target, which sits on a separate property. Glenn Beyer of Newmark Knight Frank represented Chipotle on the transaction.
In central New Jersey, Sales Associate Alexis Fiore represented both the landlord and tenant on a transaction that will bring Movement Dance Studio, LLC to a 2,836-square-foot upstairs space at 2695 Rte. 516 in Old Bridge. A September 1 opening is expected. R.J. Brunelli serves as exclusive leasing agent for the 93,231-square-foot Middlesex County property (formerly known as the Browntown Shopping Center), which is anchored by Jersey Strong, Walgreens and Dollar Tree.
Elsewhere in central New Jersey, European Wax Center signed a lease for 1,550 square feet at Manalapan EpiCentre, taking the former Game Stop space. The chain is expected to open in the fourth quarter of 2020 at the 460,000-square-foot power center, which is located at the intersection of Rte. 9 South and Symmes Dr. The property is anchored by Wegman's, Target, Marshalls, Home Goods, and Home Sense. Ms. Brunelli, who represents both the landlord and European Wax Center on an exclusive basis, noted that only one space is currently available at the property, a 17,689-square-foot store adjoining Home Sense. "We're seeking a specialty flooring store, a baby goods and/or baby furniture store, or a cabinetry showroom for the space," she said.
Ms. Brunelli also completed a temporary lease for Spirit Halloween for the ITC Center in Mt. Olive. "Notably, the retailer chose to move forward with the larger footprint of the property's former 37,951-square-foot Babies R Us over the former Pier 1 space, which is 10,484 square feet, to make sure that they could provide the room necessary for proper social distancing for their customers," she said. Located at 1-50 International Drive South, the Morris County center includes Walmart, Lowes, Bed Bath & Beyond, TJ Maxx, Michaels, Old Navy and others.
Looking ahead, Ms. Brunelli noted that the firm has numerous leases nearing completion for sites in various parts of New Jersey, singling out pending deals in the restaurant, personal services, beauty supply and medical sectors.
"In the wake of the pandemic, drive-thru restaurant locations have become even more desirable, and we currently have several contracts and leases out with major fast food chains," she said. "Leases for several locations that had been on hold with my clients European Wax Center and Sally Beauty Supply have come off hold and are expected to be signed soon. We're also representing the landlord on a lease with the outpatient arm of a major hospital system, as the medical sector continues its robust growth."
The firm has additionally seen an uptick in activity with tenants that are looking to relocate from regional malls to strip centers and other open-air locations. "Businesses are working on setting themselves up for the future just in case this pandemic continues," Ms. Brunelli explained.