Large-Format Retailers Find Turnkey Spaces, Expansion Opportunities in Northern New Jersey
Thursday, December 23rd, 2021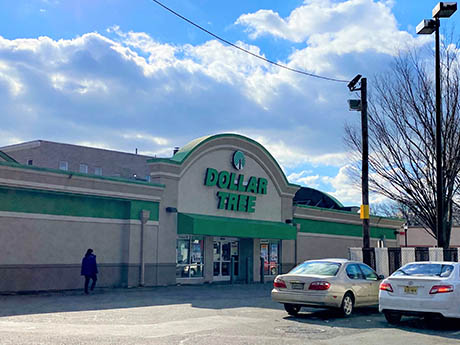 Demand for retail and restaurant space in Northern New Jersey has long been buoyed by spillover tenants that find themselves priced out of premium spaces in New York City. 
Yet despite the fact that retail rents throughout the city have been depressed for the last 18 months, users have not flocked to Manhattan and Brooklyn at the expense of the fringe markets of Northern New Jersey. In fact, brokers in the latter region see a healthy level of demand from a wide range of users that see opportunity in the current conditions. 
"The closures of national soft goods retailers that were squeezed by reduced demand and supply chain constraints during the height of COVID-19 left some beautifully built-out spaces," notes Kevin Pelio, director of leasing at Azarian Group. "This has benefitted local and regional operators who can come into a prominent retail location without the capital-intensive, upfront investment typically required in a normal market."
Pelio adds that the larger trend among brick-and-mortar retailers to reduce initial capital outlays and build-out costs has also led to reductions in landlords' tenant improvement (TI) allowances.
Brian Katz, CEO of Englewood, N.J.-based Katz & Associates, concurs that certain retailers are aggressively backfilling well-located, move-in-ready boxes in Northern New Jersey. He cites a shopping center in Totowa that his firm leases as a prime example of the type of the tenant turnover and backfilling of space that are occurring in the market.
"The center had an empty 50,000-square-foot Toys 'R' Us, an empty 40,000-square-foot Babies 'R' Us, an empty 20,000-square-foot Office Depot and a vacating 50,000-square-foot Bob's Stores, says Katz. "The only tenant left was Hobby Lobby. Fast forward to today, there's a signed lease for 50,000 square feet with Marshalls for a building that's under construction, a signed lease with Aldi that's open and a signed lease for 30,000 square feet with Total Wine & Spirits that's under construction."
Homesense, a discount furniture retailer that is part of the TJX Cos. family of brands, is backfilling the space previously occupied by Bob's Stores.
As is the case in New York City, numerous categories that either fall directly or tangentially into the food and beverage (F&B) sector represent a big demand driver, says Danielle Brunelli, president of Old Bridge, N.J.-based R.J Brunelli & Co.
"In the F&B sector, tenants making pushes in Northern New Jersey include Amazon Fresh;  local grocers such as Greenway Markets and Key Foods; convenience store operators like Wawa and Quick Check; fast casual chains like Chick-fil-A, Chipotle Mexican Grill and Raising Cane's, as well as specialty bakeries like Crumbl Cookies," she says.
Discount retailers, providers of cosmetic services and medical users have also been active in the market, Brunelli adds. And with large-scale new construction projects stymied by labor shortages, materials price increases and land availability, the expansion strategies of many tenants rest on finding quality existing spaces. This trend is expected to continue in 2022.
"We expect a strong finish to 2021 with tenant demand and leasing activity remaining brisk as we head into 2022," says Pelio. As a result, the availability of quality retail space will continue to be absorbed allowing even more rent growth for 2022 and beyond."